A Message From the Blue Crystalline Beings of Light on October 24, 2017
Carla M. Thompson, October 27, 2017
Updated on October 28th with new meditation images of the Green Quantum Healer Code at the end of the message.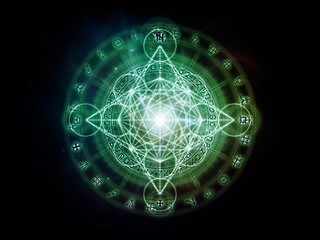 The Green Quantum Healer Code
Hello everyone!
The Healing Light continues to present itself in many beautiful and varying forms and the experience we had this week reflects this truth one more time.  This past Tuesday we woke up to the most spectacular weather and decided we must get out into the sunshine before the rain and fog roll in again.  I received a message that we were indeed to return once again to the Infinity Portal in White Rock, to receive two things:  a "gift" and an "encounter".  I was excited about the prospect of both because I am so curious by nature and I knew nothing ever happens by chance, that everything we experience ultimately moves us all further along the ascension timeline.
As we arrived at Crescent Beach we felt the timeline lift to what is clearly the highest frequency we have ever experienced here.  Recently when we were in Burnaby there was a protuberance field of the 7th Dimension but that was an entirely different energy quality/ experience. This day was characterized by a brilliant golden-peach light and a beautiful clear soft blue sky and flat ocean, that both shimmered under the sunlight.  We found a quiet and calm spot on the beach with a beautiful large flat log on which to sit. We settled in easily and immediately tuned in to the energies.
Continue reading "The New Green Quantum Healer – A Gift For Us All"